Digital Fibre optic Sensor
FS-N40 series
Digital Fibre optic Sensor
FS-N40 series
A Return to Simplified Sensing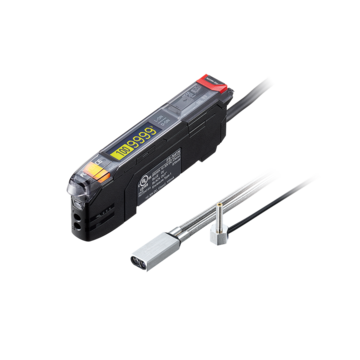 Amplifier series with high clarity " OLED" display, easy to use operation, and TERA power.
Solve Any and All Applications
KEYENCE has a wide variety of fibre units, which enables us to provide our customers with the optimum fibre unit for each application or usage environment.
Accurate, stable operation & simple setup
Over 100 types of fibre units
Features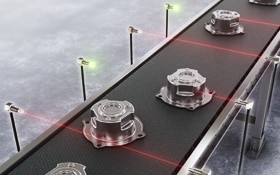 World's Smartest Fibre Heads
Fibre optics with Built-In Indicators now allow for a quick status or alignment check by simply looking at the fibre head.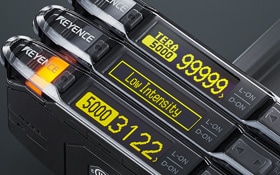 Read, Don't Guess
The OLED display is easy to read and the menu structure is incredibly simple, featuring intuitive navigation and easily understandable messages.
Truly Versatile
Detect virtually any target with a wide variety of fibre optic head options. Tough contrast changes, small targets, and long distances are no issue.
Apply Settings in 1 Second
Easily batch upload settings to amplifiers or return sensors to their correct settings with the push of a button.