Handheld Mobile Computer
BT-W80 series
Handheld Mobile Computer
BT-W80 series
Robust Structure to Withstand Impact up to 3 Meters in Height
Designed for Minimum 28 Hours Usage or More
Equipped with Windows® Embedded Compact 7
Robust structure to withstand impact up to 3 meters in height
Designed for minimum 28 hours usage or more
Features
Durability
Adaptability to various environment absorbing excess stress.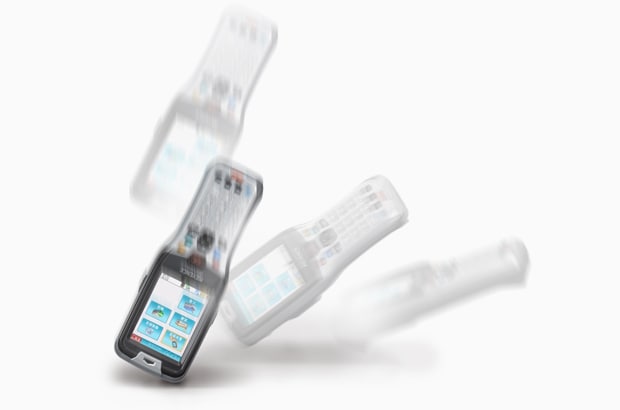 New Structure to withstand drop up to 3 meters in height*
Our "block-floating structure" protects internal components from impacts of drops or stress by daily use.
* 2.5 m for the BT-W85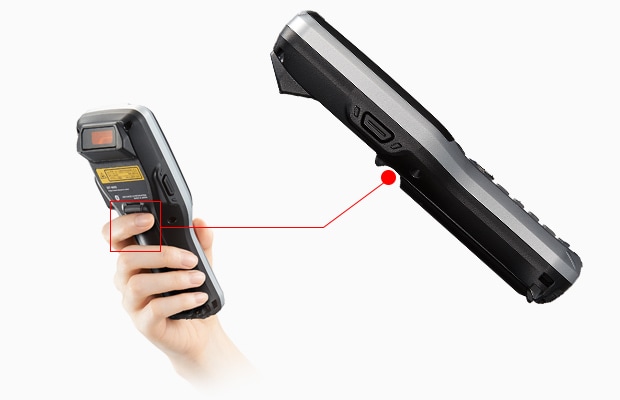 Optimum centre-of-gravity design and optimum key operability
The design, that the centre of gravity naturally tilts in the direction of the grip, makes it possible to maintain optimum terminal attitude and balance. The slightly rounded key tops provide high mobility with firm grips.

Power conserving design makes continue operation up to 28 hours or more
Our control algorithms for power conservation and a cylindrical battery with a high capacity density provide extended use and excellent operability. It can be use full day without charging.
Superior decoding even with challenging code and shake resistance due to handling
The redesigned decoding engine provides greatly improved reading performance for challenging codes and resistance to hand shake. Great time saving as a result with superior performance.