3D Laser Scanning Microscope
VK-X3000 series
3D Laser Scanning Microscope
VK-X3000 series
Now Equipped with White Light Interferometry, Measure from Nanometres to Millimetres
Triple Principle Integrated Laser - White Light Interferometry - Focus Variation
Measure targets ranging from nanometres to micrometres to millimetres
Perform various analysis with just one device
Best-in-Class 0.01 nm Resolution
The VK-X3000 Series uses a triple scan approach to enable measurement of any target. White light interferometry, focus variation, and laser confocal scanning methods are used depending on the situation, ensuring high-accuracy measurement and analysis of any target. The triple scan approach offers unprecedented adaptability, allowing the system to achieve 0.01 nm resolution to identify the smallest surface irregularities on flat targets, while also offering the flexibility to measure targets with large height changes across areas as large as 50 x 50 mm. With its ability to perform high-magnification colour imaging, non-destructive cross-section measurements, and advanced surface characterization, the VK-X3000 3D Surface Profiler is the go-to-system for R & D and quality labs.
Features
Observation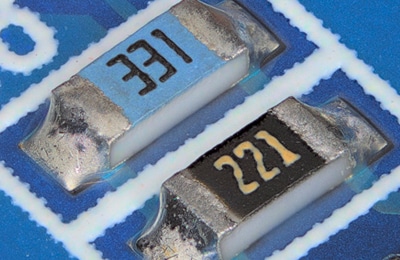 Extensive magnification coverage range in one device
Magnification 42× to 28,800×
Automatic focusing
Observe any material
Measurement
Instant, non-contact surface scanning
No damage to target
Accurate nano-level measurement
Compatible with any shape or material
Analysis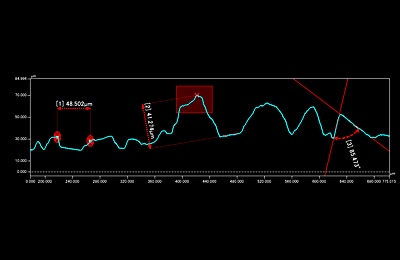 Unprecedented surface characterisation
Quantification of even the most detailed shapes
Differentiate surfaces easily
Roughness analysis
Triple Scan Approach Enables Measurement of Any Target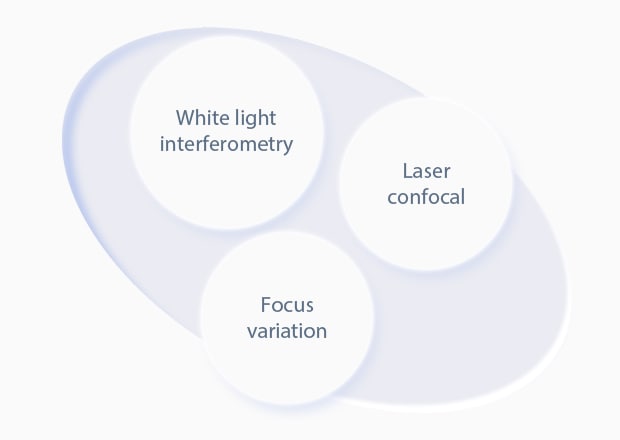 Highly accurate measurement of any target is possible through the use of three different measurement principles: laser confocal, white light interferometry, and focus variation.
Best-in-Class 0.01 nm Resolution
Accurately measure minute changes in shape at the nano level.
Even difficult materials, such as transparent or mirrored surfaces can be measured.
Nanometre Resolution across the Entire Target
Up to 50 x 50 mm areas can be scanned, so the entire surface of the sample can be measured and analysed.
Measure Both Flat and Uneven Surfaces
Millimetre, micrometre, and nanometre measurements in one device.