Detection based on "Light"
What is a "received light" recognition type laser sensor?
Outline
A laser sensor uses a "laser" to emit light in a straight line. Its visible beam spot makes alignment and positioning very easy. Since the light beam is focused, the sensor can be installed without worries about stray light.
Principle and major types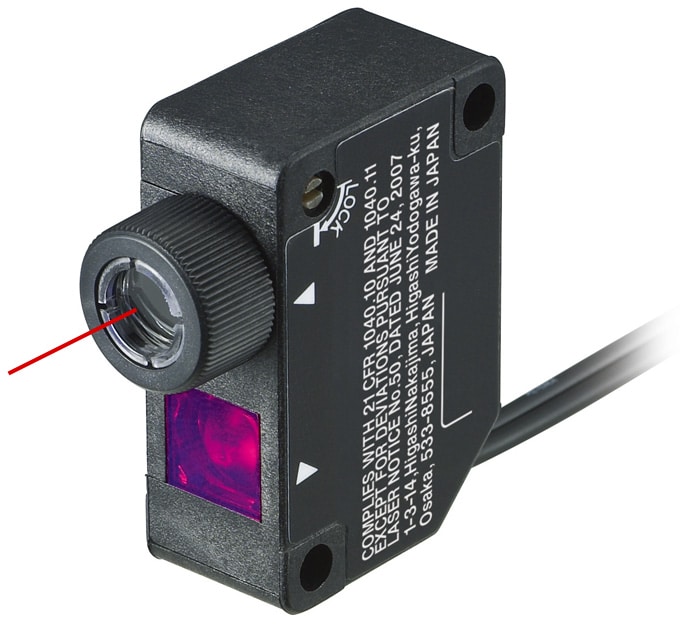 A light beam is emitted from the light emitting element (laser) in the transmitter and is received with the light receiving element in the receiver.
Reflective model

Thrubeam model
Retroreflective model