Semiconductor
The constant pressure for improved price-performance of semiconductors requires the industry to quickly adopt technologies that can drive efficiency. KEYENCE's precision sensors provide innovative solutions for inspecting workpieces and monitoring equipment, to help our customers deliver the highest quality components at competitive prices. Check out some of the proven solutions below.
View Catalogue
Detecting wafer notch position with a 2D laser profiler eliminates the risk of missing the notch when the wafer is slightly warped.
High-speed 2D/3D Laser Profiler
LJ-V7000 series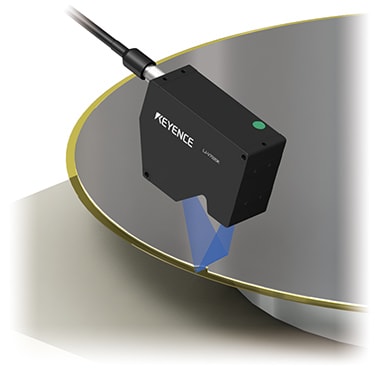 Reduce reactive maintenance by inspecting dicing blade thickness at regular intervals. By checking more often, you can detect chipped edges in the thin blades prior to breakdown. By opposing two confocal sensors, you can reliably measure thickness around the blade edge without causing damage.
Confocal Displacement Sensor
CL-3000 series

By monitoring the home position of the end effector, you can detect minute changes before they cause a collision between the wafer and wafer carrier. Using a long range displacement sensor enables end effector position measurement through a viewport.
High-speed 2D/3D Laser Profiler
LJ-V7000 series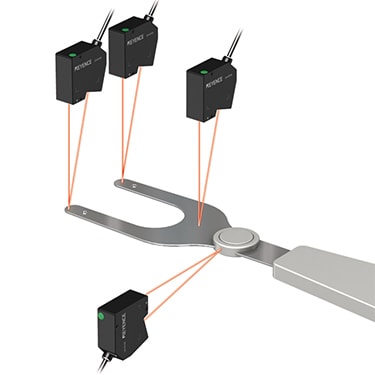 Measure the profile of a wafer edge. By selecting one of the inspection tools such as Height Difference/Width or Angle, users can start measurement easily. The ultrahigh-resolution image capturing using 800 points/profile achieves highly accurate profile measurement that was impossible with conventional methods.
High-speed 2D/3D Laser Profiler
LJ-V7000 series