Choose your application.
Selecting a Measurement Sensor
Select the application you are interested in.
Although systems with two sensors are common, if the position of one side is predetermined or if the target is transparent, measurement with one sensor is possible.
Detection methods differ according to the measurement conditions, and sometimes special arrangements can be made. Contact your nearest sales office with any questions.
System Appearance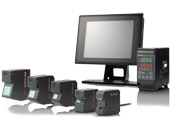 | | |
| --- | --- |
| Target Detectability | Any object |
| Measurement Accuracy | |
| Measurement Coverage | |
| Sampling Speed | |
System Appearance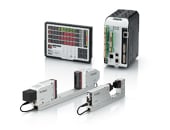 | | |
| --- | --- |
| Target Detectability | Any object |
| Measurement Accuracy | |
| Measurement Coverage | |
| Sampling Speed | |
System Appearance
| | |
| --- | --- |
| Target Detectability | Solid objects |
| Measurement Accuracy | |
| Measurement Coverage | |
| Sampling Speed | |