Laser Markers / Laser Marking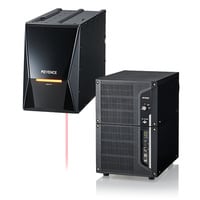 3-Axis Hybrid Laser Marker


MD-X1000/1500 series
The MD-X Series is equipped with our newly developed laser oscillation technology that combines the characteristics of YVO4 and fibre laser marking machines. It delivers high quality and high speed to match a wide range of production needs for every industry.
3-Axis CO2 Laser Marker


ML-Z9500 series
The ML-Z creates precise marking and reduced deformation on targets with varying surface shape and height.